Dinner Menu
Many of our greens and vegetables are supplied by our local organic farms or our very own garden outside! Visit the Aguadilla Farmer's Market in our parking lot every Saturday from 8am to 12:30pm.
*Please inform us of any food allergies or




dietary lifestyle so that we may best serve you.




*Ingredients are subject to availability.




*Consuming raw or undercooked food




may increase your risk of foodborne illness.
Choose a protein to add to your entrée:

Chicken | Beef | Pork | Tofu | Vegetables
or choose Shrimp for an aditional cost
Select Spice Level:
Mild | Medium | Hot | Thai Hot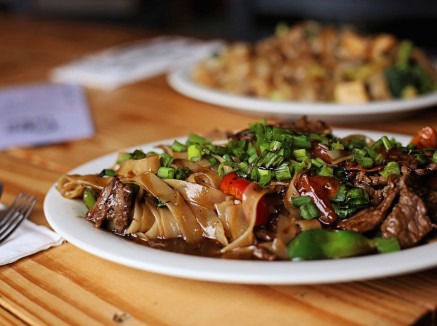 Curries are pastes made from ground chilies, spices, herbs, and cooked in coconut milk broth. These curries cannot be prepared less than medium spice.